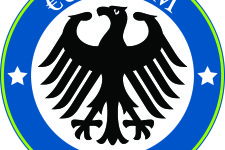 EuroJam 2015
Hosted by LKQ Potomac German South
February 21st -9am till 3pm
Orlando Festival Park – 2911 E Robinson St, Orlando, Florida 32803
Cost is $15 per show vehicle – $6 per spectator
Main Site – http://www.eurojamfl.com/
Eventbrite Ticket/Registration – https://www.eventbrite.com/e/eurojam…ts-11083610377
Facebook – https://www.facebook.com/events/1418738398380888
EuroJam is a European only car show event presented by LKQ Potomac German South – Orlando.  2015 is the 3rd year of this show with 2014 featuring close to 400 show cars.
There will be trophies, prizes, giveaways, raffles, goodie bags, and so much more. Food vendors will be on site from local food trucks featuring a very large variety of food and beverages.
This years venue will be held at Orlando Festival Park on February 21st at 9am. Pre-Registering guarantees you a spot on the show field, when the field reaches capacity, the gates close.
This is the first Euro show of 2015 and we want to have a good turnout of Volvo's. Currently there are 18 registered.
However, and apologies for the short notice, but January 16th is the pre-registration cut off.
If you plan on going, please take a moment to register right now using the link above. It is one ticket per car.
Additional Info – Additional activities:
PRE-Meet information
David Maus VW South – Lee Rd
February 20th — 7pm till its over.
1050 Lee Rd, Orlando, FL 32810
David Maus Volkswagen on Lee Roads, will be hosting EuroJams first annual pre-meet at their facility.
The event will be held on the Friday night before the show.
David Maus will be giving facility tours, showing the latest vw models, and providing food.
Please be sure to get your free ticket with your EuroJam purchase.
After Party details to come.
Local Hotel information:
Comfort Inn
Room Discount – must be booked by Jan 20 – 2015
$59.00 w/free breakfast
They have reserved a block of 25 rooms for the event, garunteed availible until filled.
Must mention EuroJam.
Copyright © 2015 Florida Chapter Volvo Club of America, All rights reserved.