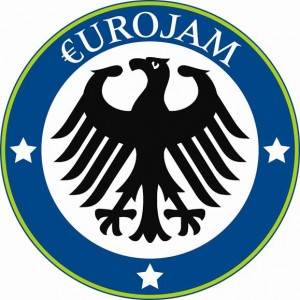 I just got an e-mail on this today so it's a bit short notice but I want to put this up in case anyone wants to go. Here's the e-mail …
"We are a little less than a month away from the return of EuroJam. I cannot thank you enough for your support toward the continued success of central Florida's largest European only car show. I am pleased to announce a new venue and a few changes for 2016. EuroJam 2016, will be held at Orlando Speed World on February 27th from 9am till 3pm. This year we are introducing a new judging format. The new format will have a top twenty five selected, out of the top twenty five a live poll will be put up for voting by you. Along with the new judging format there will be Drag Racing immediately following the end of the show at a discounted price. Basic entry is $15.00 and parked by manufacturer, with spectators being $5.00 and Children under 12 free. Early registration gets you entered into pre-show raffles, fast lane into the event, and early entry to beat the crowds. EuroJam is much more than a show, It's a large meet designed to bring all euro car enthusiast together to share a passion.
If you have pre-registered please be sure to print your ticket and have it with you.
Once again there will be a pre-meet held at David Maus VW Lee rd on the 26th, from 7 until close. Free food, raffles, and much more! (be sure to get your free ticket off of eventbrite)
Facebook event link – https://www.facebook.com/events/1472288016396729/
Eventbrite- https://www.eventbrite.com/e/eurojam-2016-tickets-17072700908