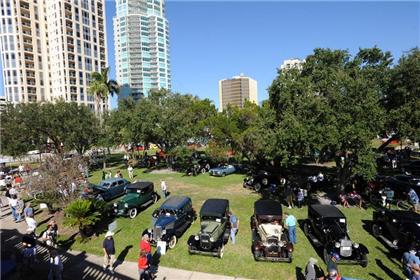 Many of our members are also members of Volvo Sports America and/or have vehicles that are pre-1979.
We have just been invited by John Martin, the Chapter Coordinator Central Florida VSA to attend their next meet at the St. Petersburg Yacht Club Vintage Motor Classic on Sunday November 13th, 2011.
It is a classic car show sponsored by the Yacht Club, open to cars 1979 or older and is open to vehicles in various conditions, including daily drivers, not just pristine #1 or #2 condition models (I am glad of that – says John). The cost is $25 per vehicle, with discounts if you are registering multiple vehicles. Details are available at the following website: www.spyc.org. From the home page, click on SPYC Events, then Vintage Motor Classic – Information. This site has information regarding the event, as well as an online registration form.
Please e-mail John if you are going so a meeting point can be arranged so as to roll in together and so be able to park all together on the field. E-mail John at:
jcmartinab(At symbol here)tampabay.rr.com
If you are a VSA member, but not a Central Florida chapter member, let John know and you can sign up for free at the event. If you are a classic Volvo owner and would like to become a Volvo Sports America member, John will have applications available at the event.
If your vehicles are younger and ineligible for the show (like mine) it should still be a good event and well worth going to see.
Hope to see you there.