May 12
12
MONTEREY, CALIF. (May 11, 2012) – "The drought is over!" said K-PAX Racing Team Owner Jim Haughey after his pair of Volvo S60s driven by Randy Pobst and Alex Figge finished 1-2 in the GT Class of today's Pirelli World Challenge race at Mazda Raceway Laguna Seca.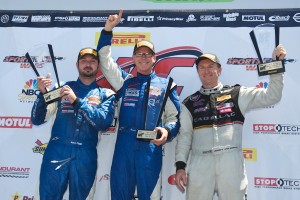 It marked the first win by the K-PAX Volvo S60 since last summer at Mid-Ohio and it was the team's first 1-2 finish since the next-to-last race of the 2010 season at Virginia International Raceway. Since the K-PAX Volvo S60 began competing in the GT Class of the series in 2009, it has gone to victory lane 10 times, more than any other manufacturer besides Porsche (13 wins).
Pobst started from the pole – the 37th of his GT career – and led all 28 laps. Figge qualified fourth but started third because a competitor failed post-qualifying inspection. Figge battled Cadillac's Andy Pilgrim through the first two turns but emerged in second place behind his teammate. They stayed that way the entire race.
"I'm over the moon," Pobst said. "It was all about balance for my car. When it's balanced, it needs very little steering input. Today, it never felt like I was working hard to make the car go where I wanted it to go. The K-PAX team had it dialed in all week."
"After struggling with various issues in previous races, this was a great result," Figge said. "It was nice to be spending time making the car go faster rather than trying to fix the car. The crew worked really hard and had things under control. Then, it was just a matter of me putting in consistent laps."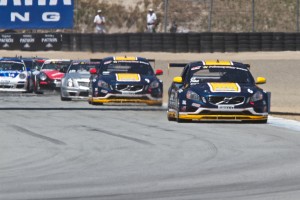 With his win, Pobst moved up to third place in the drivers' championship with 502 points. He trails Johnny O'Connell (573) and Andy Pilgrim (559). Figge moved up to sixth with 389 points.
Volvo remains in third place in the manufacturers' championship race with 25 points, but has closed the gap with Cadillac (37 points) and Porsche (33 points).
The next two races of the Pirelli World Challenge are June 3-4 at the Detroit Belle Isle Grand Prix.
For more information on K-PAX Racing visit: www.kpaxracing.com
For live streaming of the race go to: http://www.world-challengetv.com
For more information on World-Challenge visit: www.world-challenge.com
K-PAX Racing Media
mediainfo@kpaxracing.com