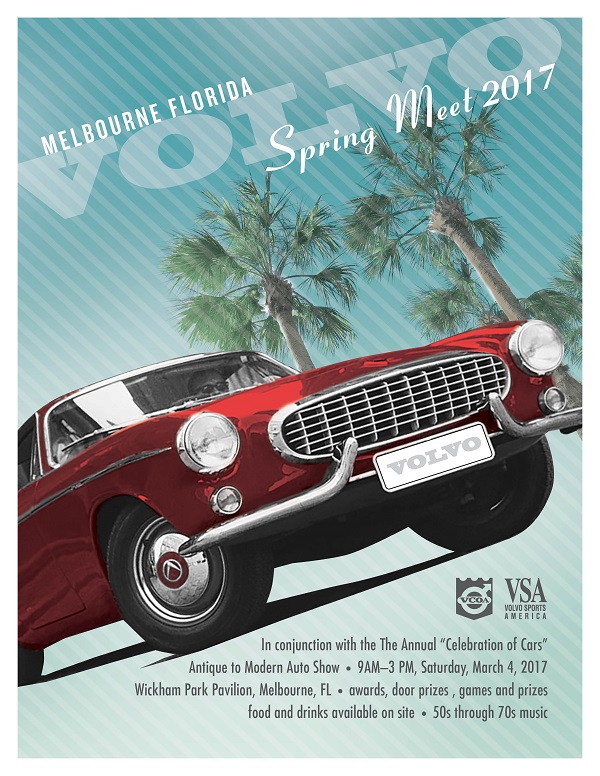 Artwork by Chris G Smith
Well, here we are and it's the end of January already! And the meet is now only 4 weeks away!
The Celebration of Cars organizers are working with us to make this a very enjoyable meet and they want to place all our cars together. They also want to prepare the placards ahead of time and to do that would like the following information;
Your Name, City of Residence, Volvo Model and Year.
So if you haven't already, please take a moment to RSVP with the above info to me at FLVCOA@gmail.com ASAP. But definitely before Feb 15th!
Then fill in the form attached and send it with your check to AACCC.
You can always just show up at the gate but that won't guarantee parking with other Volvo's and will cost an extra $2 for the privilege ! Whether you register early or not, please contact me prior to February 15th to let me know you will be attending.
Also, please note that the organizers require that each car is equipped with a fire extinguisher (which is a good idea anyway and a great excuse to get one if you don't already have one).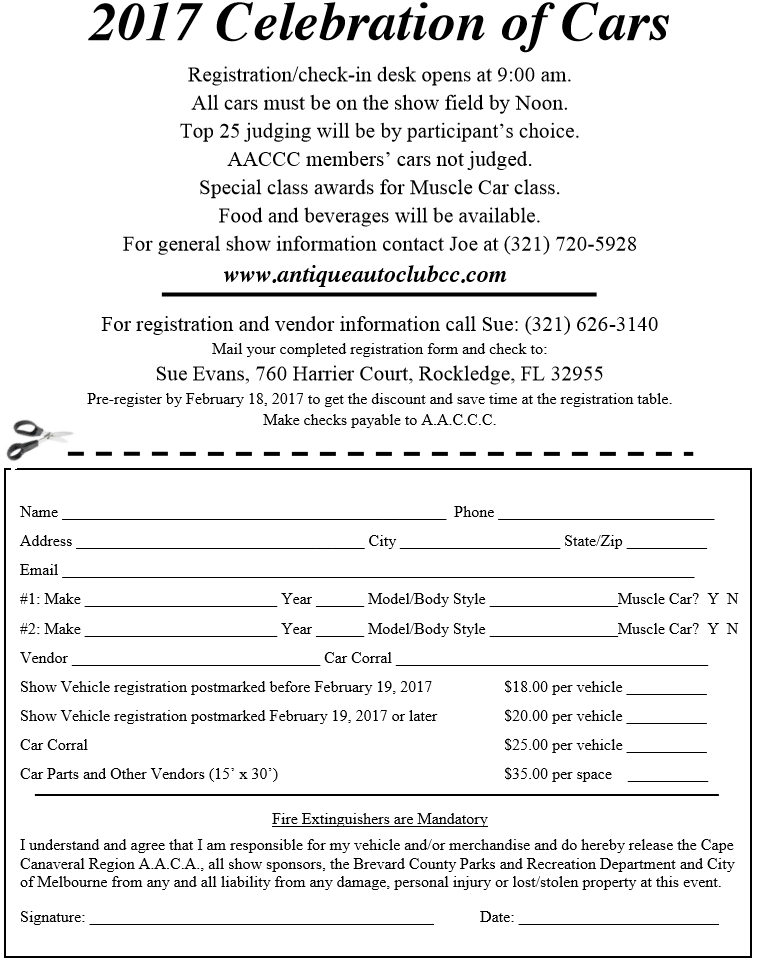 FLVCOA or VSA Membership NOT required. All Volvo enthusiasts welcome.
We hope to see you there!!